Marlborough Business Excellence Awards
By entering the awards, you are a winner!
Analysis leads to knowledge, which leads to understanding, which leads to improvement
The Chamber Marlborough Chamber of Commerce's annual Business Excellence Awards is your opportunity to celebrate the part you play in our region's past, present, and future. Whether you've been in business 12 months or 12 years, this is your time to reflect on your business: where you've been, where you are now, and where you're going.
The Chamber has been a proud host of this event for more than 20 years. It's part of our commitment to connect and champion local businesses, by giving business owners quality opportunities for professional development and events through which to build those important personal relationships – all in all, strengthening our business community.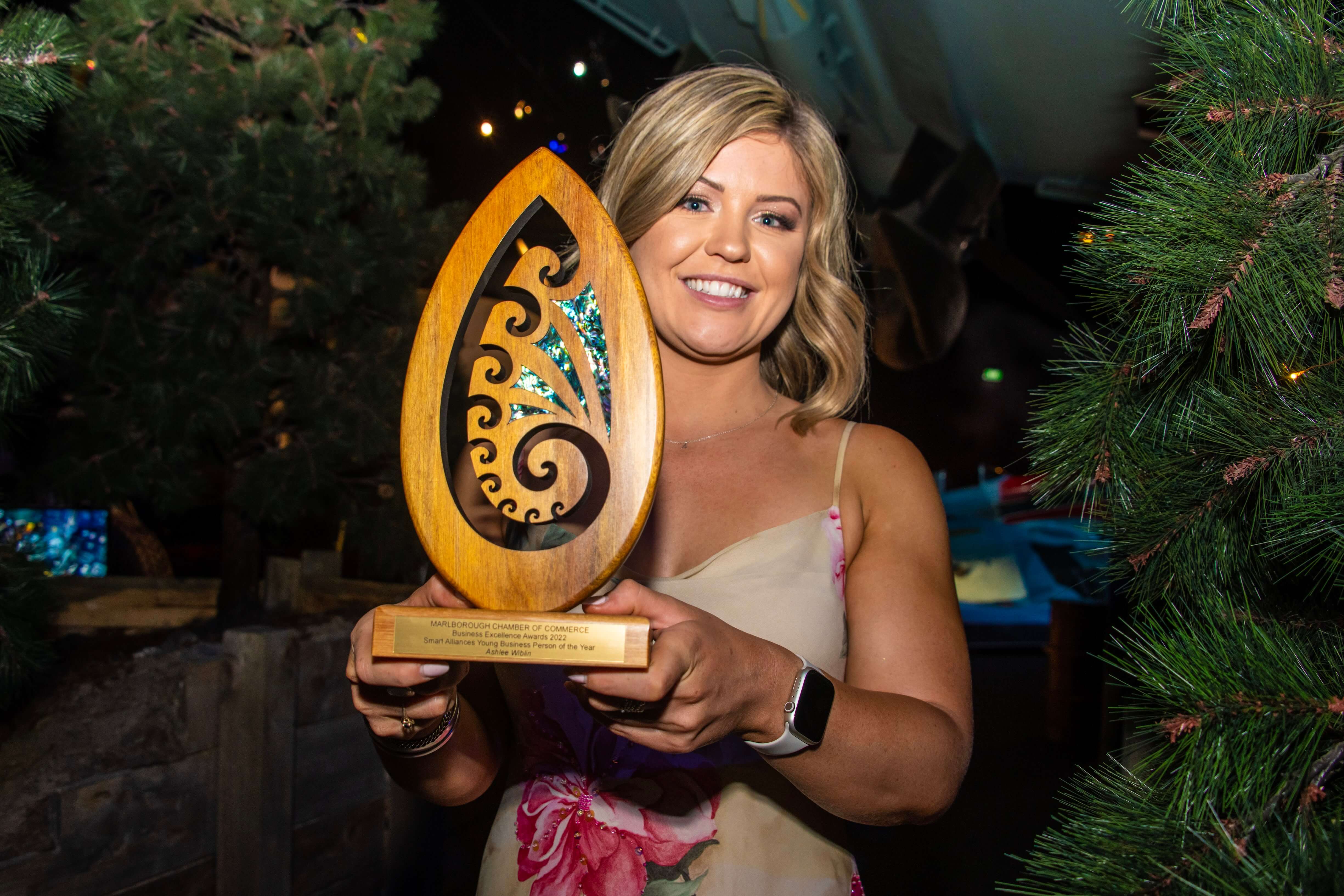 From small businesses to large organisations, every business that enters the Business Excellence Awards has an opportunity to be recognised and celebrated in a public forum.
It's a cost-effective way to gain an outside perspective on your strengths and opportunities for improvement.
The process, from entry to the awards evening, is a great opportunity to energise and motivate your team by reflecting on your business successes and setting new goals.
The awards give you a platform through which to benchmark your business against competitors.
By becoming an entrant of the awards, you'll gain media recognition and elevate the profile of your business and brand.
There is no charge to enter the business awards and, if a business needs help getting organised, the Chamber can assist.
If you have any questions, please contact: zoe@marlboroughchamber.nz.
FAQs: What you need to know
Thank you to our Award sponsors