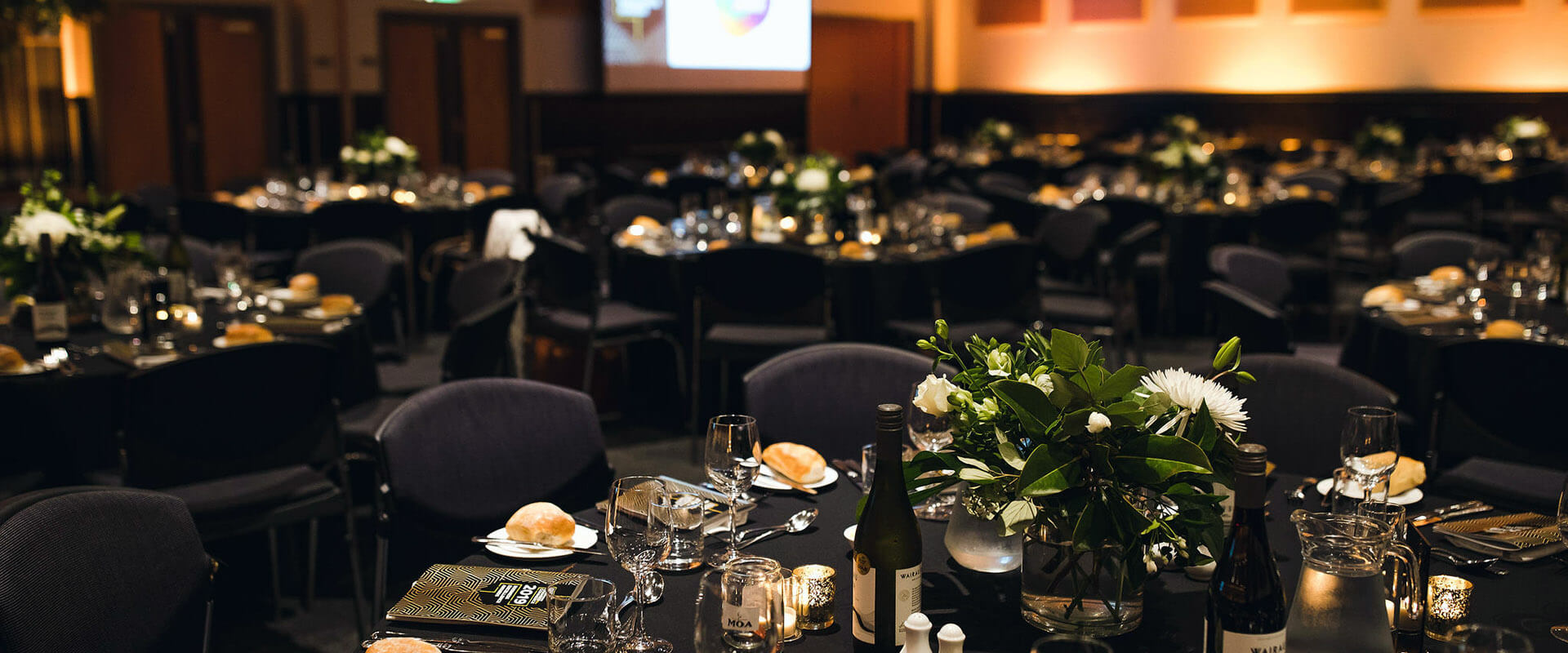 Friday 18th November 2022
Celebrating Your Success
Each year the Marlborough Chamber of Commerce's Business Excellence Awards are a highlight of the local business events calendar.
*Due to Covid19 restrictions and uncertainties, we have combined the 2021 & 2022 Awards judging process and dinner. Entries for the 2021 Awards are now closed, but 2022 entries are open until the 25/09/2022. The combined celebration dinner will be on Friday 18th November 2022.*
The Awards are a showcase of the region's business talent and capability, and a platform for paying tribute to those building our economy and community. The Awards deliver real benefits to organisations entering, through self-assessment during the entry process, the exposure they receive, the boost in staff morale and the public recognition of the organisation's achievements.
OUR BUSINESS EXCELLENCE AWARDS ARE FREE TO ENTER. THEY ARE OPEN TO EVERYONE IN THE MARLBOROUGH BUSINESS COMMUNITY – YOU DON'T HAVE TO BE A CHAMBER MEMBER TO ENTER!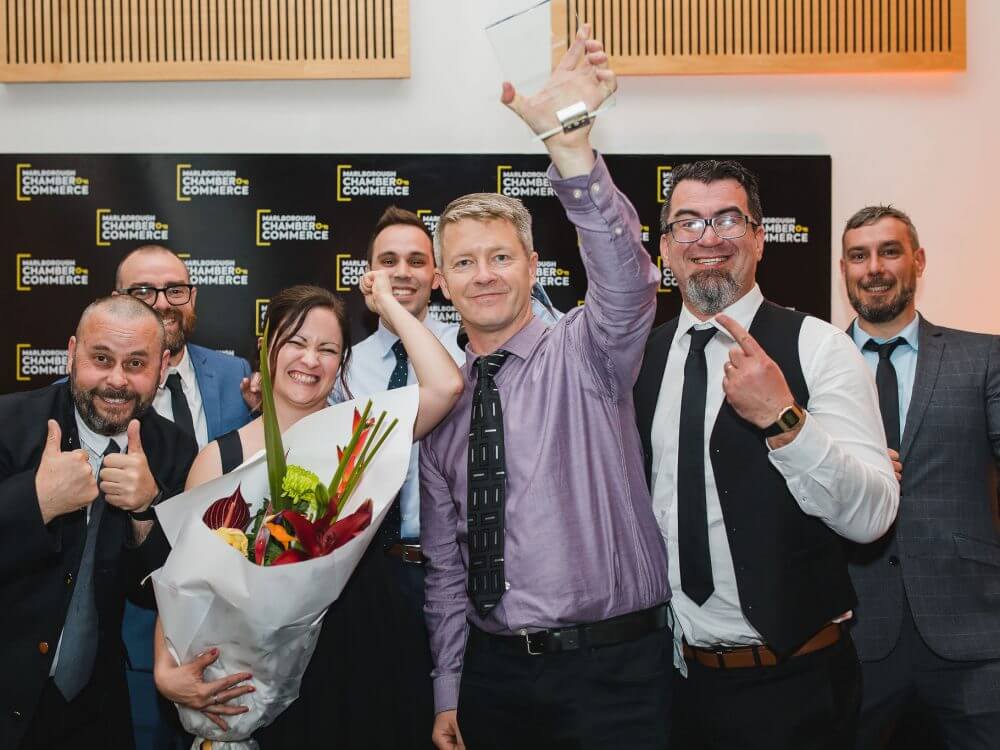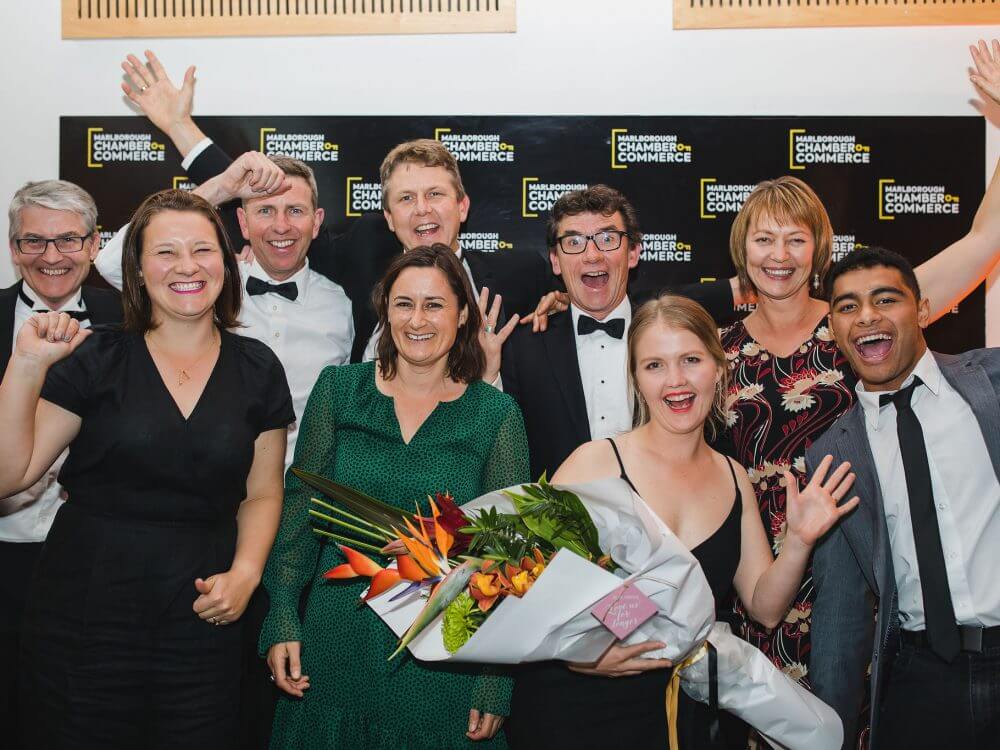 Sector Awards
New and Emerging Business*
This is a business that has started trading within the last 3 years and demonstrate business excellence. The criteria has less emphasis on financials.
Primary Sector*
Industry that extracts raw material from the ground/ ground surface or the sea – Forestry, Farming, Fishing and demonstrate business excellence.
Manufacturing and Construction Sector*
Industries that manufacture, assemble and process the raw materials into usable goods – Winemaking, Construction, Trades with outstanding products or services.
Consumer Service Sector*
Industries that provide a service to individuals and other businesses/ industries – Transport, Tourism, Hospitality, Retail with outstanding products or services.
Professional Service Sector*
Industries that provide professional services to individuals and other businesses/ industries – Legal, Finance, Advisory, Engineering with outstanding products or services.
Special Category Awards
Community Impact Award
This award recognises a programme, project, campaign or an overall business that has had, or continues to have, a positive impact on the Marlborough community in a way that inspires others and makes a difference.
Workplace Wellbeing Award
Recognising enterprises that have created successful initiatives designed to embed a culture of wellness in their organisation – values and ethics, teamwork, work environment and recognition.
Innovation Award
This award is for a business that demonstrates innovative thinking and responds to change. This could be an innovative or inventive approach to people, services, products, processes or business model.
Sustainability Award
Awarded to the Marlborough business which best epitomises an overall commitment to sustainable development.
Youth Employer Award
Open to any organisation that pro-actively champions young people in the workforce, through their commitment to recruiting, training and retaining young people in the workplace.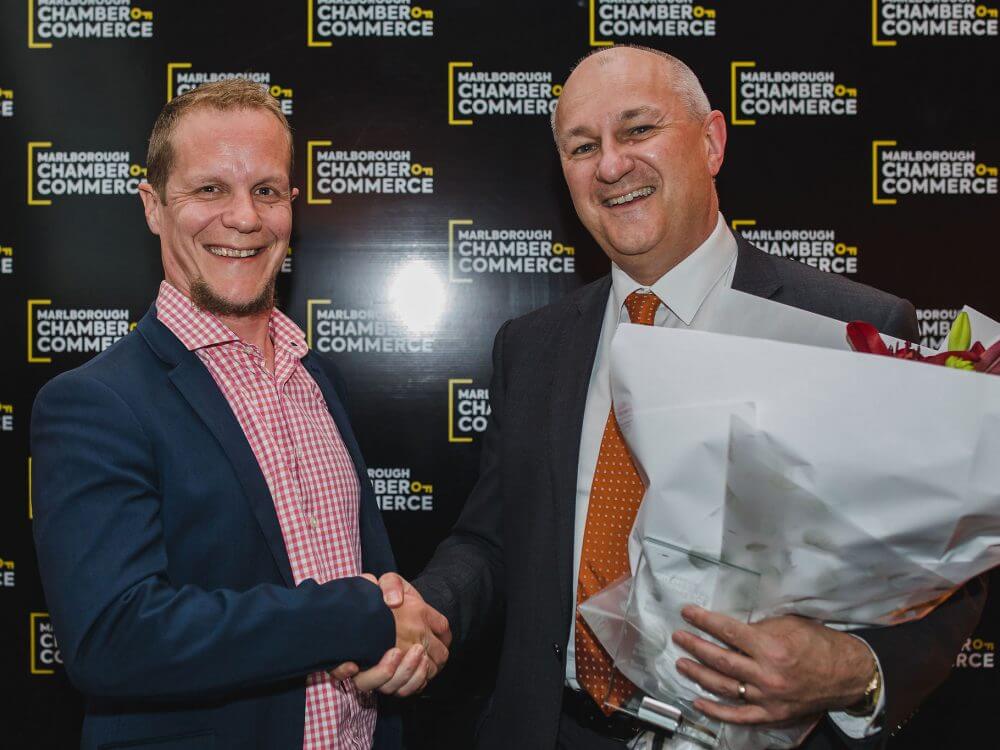 Individual Awards
Entrants for Business Person and Young Business Person of the Year will be accepted by way of online nomination on the Chamber's website, with voting of finalists open to the Marlborough community which will be 50% community voting weighted and 50% judging panel weighted.
Business Personality of the Year
This award celebrates an extraordinary business person who exhibits qualities that inspire our business community. This person must exhibit an excellent level of business standards and ethics, demonstrate leadership, vision and community involvement, have proven business achievement, and foster awareness of the Marlborough business community through their business dealings.
Young Business Personality of the Year
This person must be aged 35 and under. This award celebrates an extraordinary young business person who exhibits qualities that inspire our business community. This person must exhibit an excellent level of business standards and ethics, have proven business achievement, and plans for future growth of the business.
All entries into the Emerging and Sector categories will automatically be entered into the Supreme Business Award. This is an overall winner that scores highly in all aspects of the judging criteria and has an x-factor that inspires the Marlborough business community.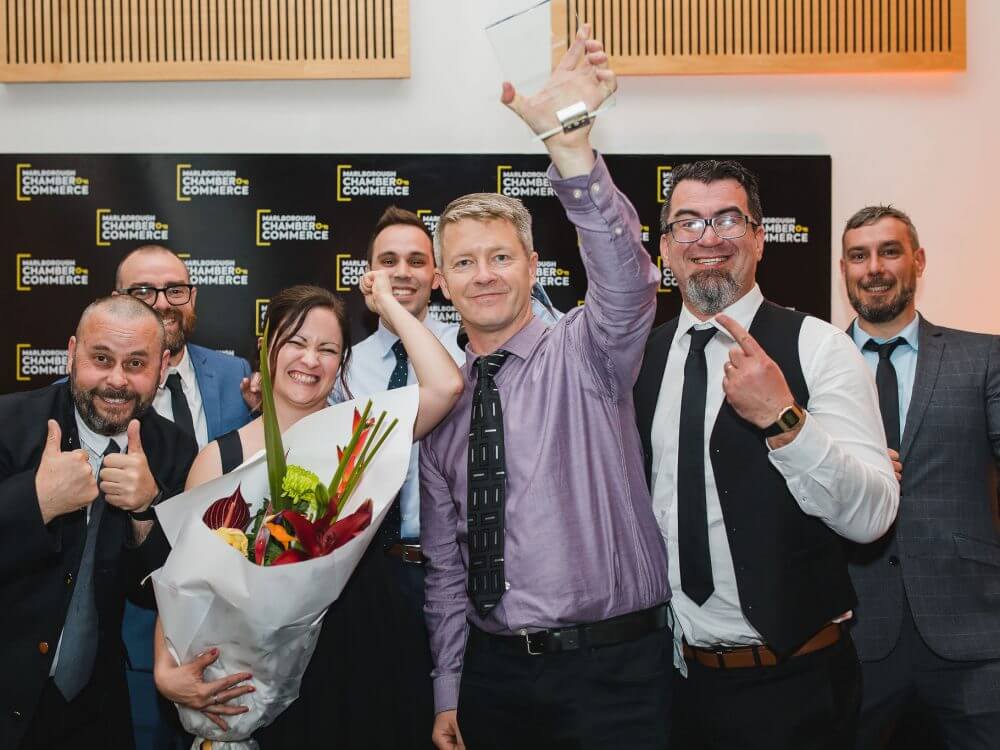 Alexandra Barton | Director BDO  
Alex is a chartered accountant with a law and commerce degree from Auckland University. Alex's previous experience includes over 15 years working in accounting and finance in the UK, Australia and New Zealand including several years with Air New Zealand before returning to the rural community.
In 2017 Alex was appointed a director on the boards of MDC Holdings Ltd and Marlborough Airport Ltd. She has also held the position of the New Zealand director on the board of the Australasian Investor Relations Association, improving the relationship between publicly listed entities and the investment community
Tim Cosgrove | Chief Executive Officer, Marlborough Lines
As CEO Tim is responsible for Marlborough Lines' leadership, strategic direction, and delivery of all stakeholder, financial, and operational objectives.
Prior to joining Marlborough Lines, he held several roles within Todd Corporation including General Manager Todd Generation, and General Manager Operations and Development for Nova Energy.
A marine engineer by profession Tim spent 10 years in the Royal New Zealand Navy before joining the Todd Group in 2007.  Navy career highlights include operational sea postings with the British Royal Navy, and Project Director's Representative based on site in the Netherlands for construction of the Navy's newest logistic vessel HMNZS Canterbury.
Tim is a Chartered Engineer and holds a Masters in Engineering Management, degrees in Mechanical Engineering and Finance, and a Graduate Diploma in Business Law.
Strategy and governance are areas of particular interest, and Tim is a Chartered Member of the Institute of Directors.  He has held numerous directorships and governance roles on joint ventures, particularly in the energy sector.
Outside of the work environment when time permits Tim enjoys the outdoors with his main passions being flying, holding a commercial pilots licence and gliding instructor rating, and scuba diving as a qualified PADI Instructor.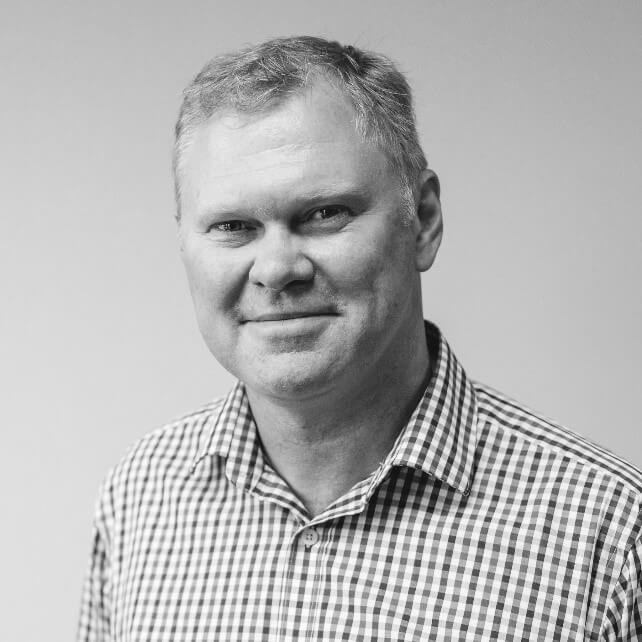 Tara Smith | Sustainability Manager, Yealands
As Sustainability Manager for Yealands Tara leads sustainability initiatives and advises on the broader business with a sustainability lens. Tara holds a degree in Environmental Management and Sustainability. She made the transition to wine and returned home to Marlborough following eight years in the mining, oil and gas sector in Western Australia.